Say hello to EEPlat!
EEPlat is a full meta-data driven,multi-tenant,enterprise application development&runtime platform. EEPlat has a leading model system, uses online configuration to develop, can provide flexible customization for fine-grained business function.
EEPlat provides management of tenants and the security isolation mechanism for multi-tenant application, EEPlat helps the developers to develop multi-tenant applications as same as single-tenant applications.
Single-tenant Version Download for 20 Users Limit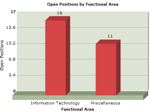 The Recruiting app is from force.com, and to show you just how easy it is to create your own business application with the platform . We use EEPlat to finish the Sample. EEPlat is more agile and scalable than Force.com.
Try the Demo